Known as "la cittá dei due mari", the city of the two seas, Taranto is the most interesting historical site of Puglia. Founded in 707 b.C. by spartan colonists, the city experienced its grandeur in the pre-Roman age. The old greek city of Taras used to be the capital of the so called "Magna Grecia" (big Greece) and nowadays hosts one of the best national archaeological museums of Italy.


WHAT TO DO AND SEE IN TARANTO
This guided tour introduces you to the capital of Magna Graecia, the area of Italy colonized in ancient times by Greece. We will walk through the narrow streets of what once used to be the ancient acropolis of Taras, reaching the heart of the old town, which is dominated by a fascinating 15th Century Aragonese castle.
There, we will discover the unexpected beauty of the Cathedral of San Cataldo, the patron saint of the city. We will visit the most important archaeological museum of Puglia, known for its sophisticated and important collection of gold jewelry of the Magna Graecia age.
MARTA - National Archaeological Museum
The museum is mostly focused on the old greek roots of the city and the roman history of Taranto. Gli ori di Taranto "gold jewelry" from the greek age probably represents the best collection of the museum and its symbol as well.
Besides the greek and roman times you will find here archaeological rests from prehistoric age, the apulian populations and from the middle age such as Byzantine times. In the second floor you will see the statue of Zeus from Ugento (a small town in the south of Lecce) that dates back to 6th century BC.
Castello Aragonese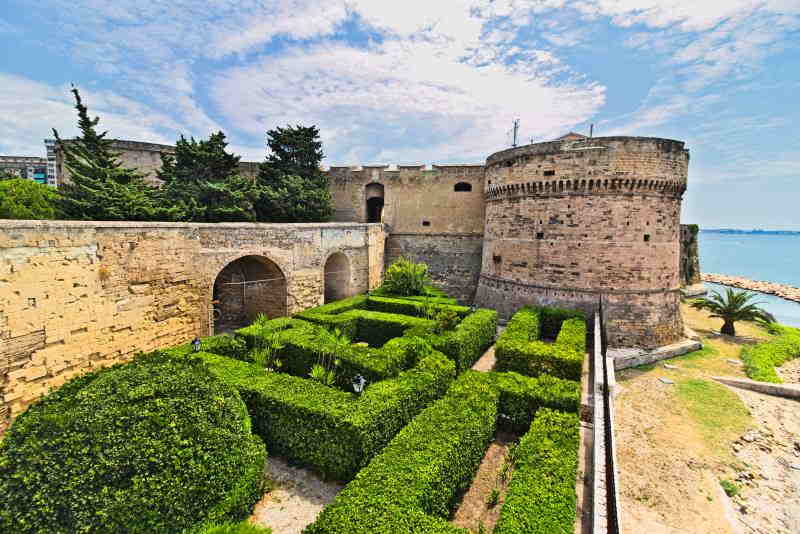 Seat of the Italian Navy, the castello Aragonese is a fascinating fortress where to gain a deep knowledge of the history of Taranto. You will be guided by a local marine sailor and our interpreter and visit all the details of the castle, starting from the dry stone fundament that date back to the greek age until the middle age times (norman-swabian-aragonese times).
Together with the museum, the castle is one of the symbols of the city and represents a great example of military architecture. For its fascinating position facing the sea has been used for different movies.
Borgo antico and Cathedral St. Cataldo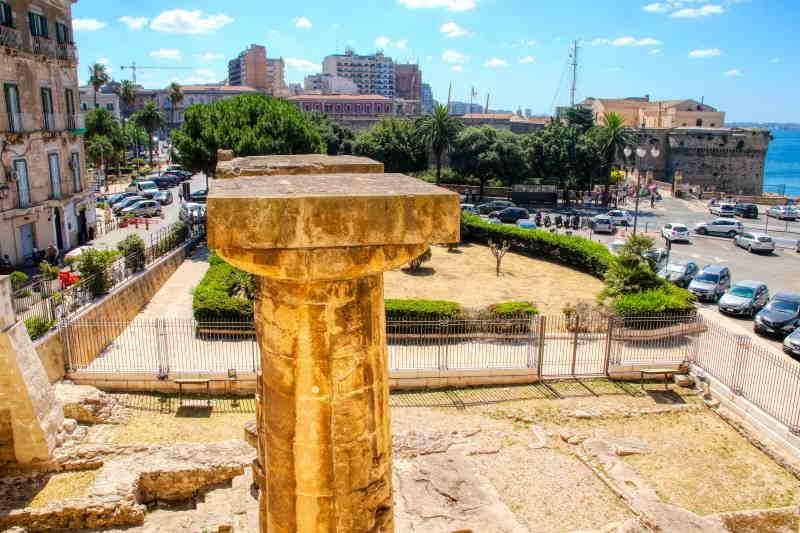 Between the Mar Piccolo and Mar Grande (the two seas of Taranto) you will discover the ancient town, the former acropolis, the center of the greek culture. In the heart of the old town you will also see the Cathedral of St. Cataldo, a former byzantine and puglian romanesque church that has been decorated in baroque style at the beginning of 18th century.