Wherever you walk in the old town of Martina Franca, you'll see pretty streets and beautiful buildings. If you enjoy photography, you'll find that Martina Franca is a picture-perfect destination.
One of the most photogenic places in Puglia, Martina Franca may look like many other Puglia destinations with its whitewashed stone buildings, but in amongst these you'll find other buildings with flashes of colour; the combination is incredibly picturesque.
Sitting within the lush Itria Valley, Martina Franca has a long and rich history: founded in the 10th century by Taranto refugees who were fleeing an Arab invasion, the town became incredibly prosperous throughout the centuries, something which is still apparent when you walk around Martina Franca today.


Martina Franca – What to See
Basilica di San Martino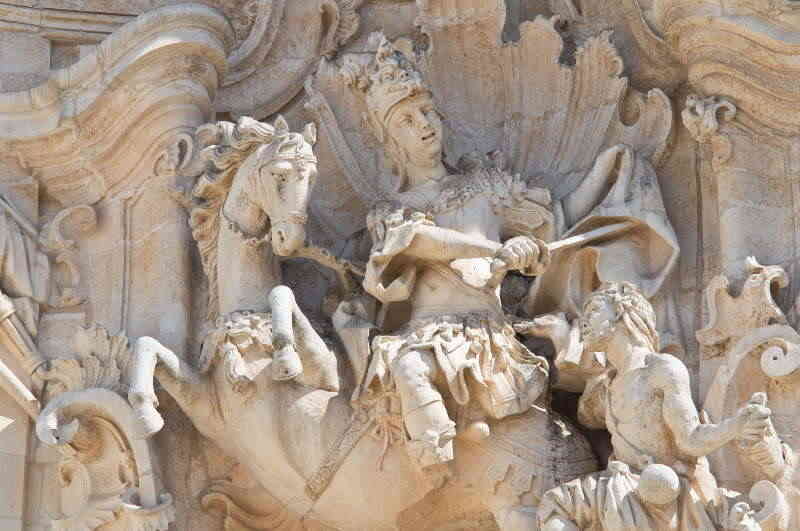 The town's principal religious building, the Basilica di San Martino dates back to the 18th century, although it wasn't given basilica status until 1998. An exquisite example of Rococo architecture, you'll be impressed by its striking facade known for its intricate stone carvings, including one of Saint Martino himself, and the imposing bell tower with its Romanesque motifs. Inside you'll find beautiful multicoloured marble inlays, beautiful murals, and lots of statues.
Lama Old Town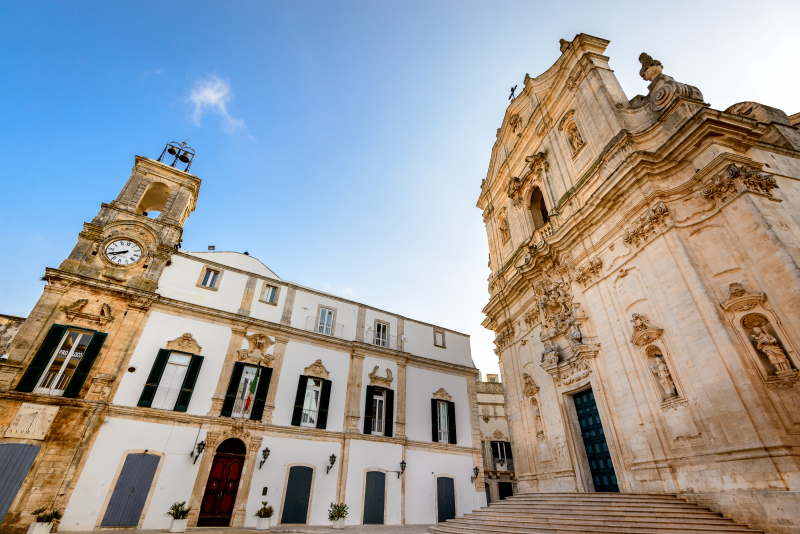 The name given to the old part of the town, the Lama is the perfect place in Martina Franca to explore if you love old architecture. As you wander around this section of the town, you see many of the pointed-roof buildings which are traditional to the area, as well as a number of 18th century palaces.
If you look closely, you'll see plenty of beautiful archways, balconies and Baroque windows, some better cared for than others, but that is all part of its charm. Rather than feeling touristy, the Lama has a lived-in feel to it, so don't be surprised if you see foodstuffs and washing being put out to dry in the myriad of streets and alleyways here.
Palazzo Ducale
Once the home of the Caracciolo family, the Palazzo Ducale nowadays serves as the office of the civic government and town hall. The palace was designed by the great Baroque architect Bernini and its impressive facade is reminiscent of the town's glory days during this period.
As well as admiring the wonderful exterior, it's possible to take a tour of the inside of the Palazzo Ducale to see the beautiful frescoed walls and outstanding exhibits of modern art. There's also a small museum dedicated to the Bosco delle Pianelle National Park as well as a library and tourist information centre.
Martina Franca – What to Do - Visit the Local Markets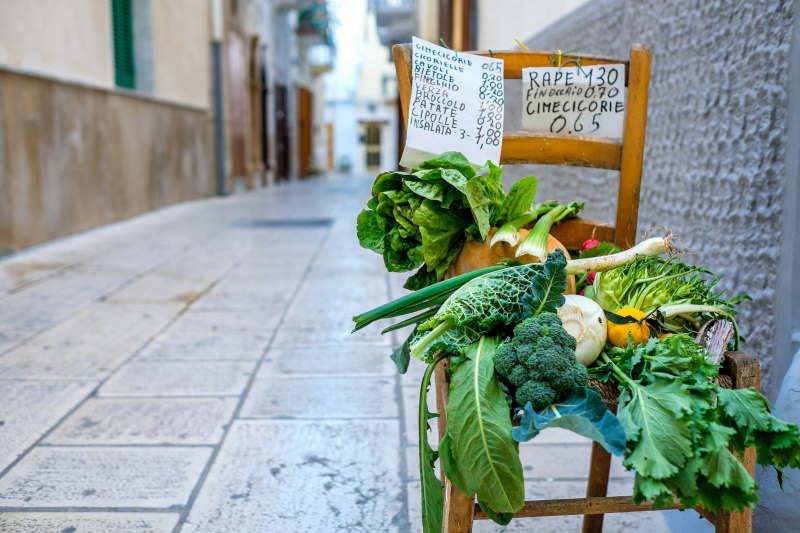 It could be said that the towns and cities in Puglia are at their best on market day, and Martina Franca's is definitely one you should put on your list to visit. The local food market here is said to be one of the biggest in Puglia and you'll be amazed by the amount of produce on offer, from fresh fruit and vegetables to locally-made cheeses.
But it's not just food items you can buy here. You can also browse stalls selling clothing, kitchen appliances and colourful flowers. The market takes place every Wednesday from early morning to early afternoon and is a wonderful insight into local life here.