As one of the most famous destinations in Puglia, Altamura is simply a wonderful place whose delights extend outside of the city's limits. Located around 45 kilometres from the region capital of Bari, Altamura has numerous claims to fame. Firstly, it's situated in an area of massive archaeological importance, with many discoveries having been made here. In addition to this, you'll be able to sample some of the most delicious bread you'll ever taste in your life.
But a visit of Altamura isn't just about food or history – although these are excellent reasons to make the trip alone. Altamura is an exquisitely pretty town filled with the traditional Baroque and Romanesque architecture that Puglia is so famous for. Here you can see plenty of palaces, churches, and courtyards, as well as enjoying the typical Apulian atmosphere.


Altamura – What to See
Altamura Cathedral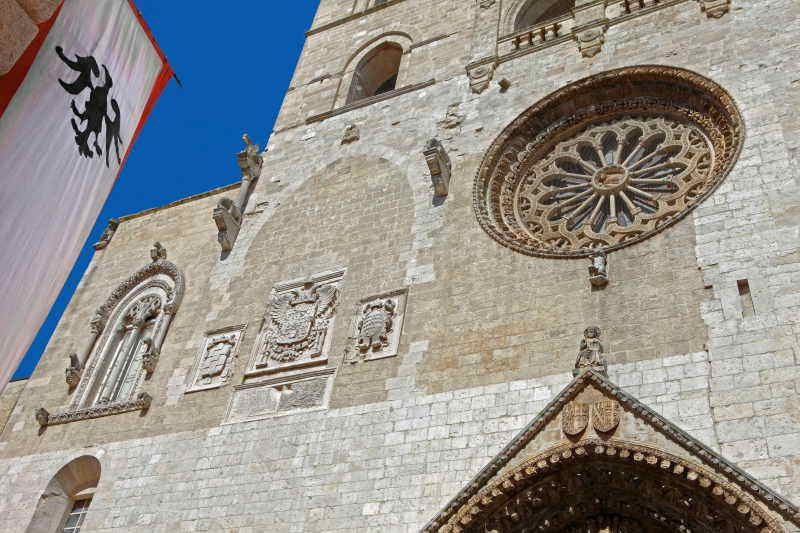 Located at the heart of the city is Altamura Cathedral, the only cathedral to be built by Emperor Frederick II of Swabia. This majestic Romanesque church was constructed in the 13th century and would easily win awards for most beautiful building in Altamura.
The cathedral's facade is dominated by its two impressive towers and a wonderful portal which details scenes from the New Testament, as well as the church's rose window. Inside you can see a stone pulpit and a crib, both from the 16th century. Outside the cathedral in the square is another monument you should see, the 'Monument to the Fallen' by sculptor Arnaldo Zocchi, erected in 1799.
National Archaeological Museum of Altamura
On any tour of Altamura, a visit to the National Archaeological Museum is an absolute Altamura must-see. The area is known for its important archaeological discoveries, including a complete human skeleton dating back to the Palaeolithic period known as the Altamura Man and over 30,000 dinosaur tracks. In this museum you can learn more about this area and its fascinating past.
The museum is split into five sections – Palaeolithic, Prehistoric, Archaic, Classical, and Hellenistic – with artefacts dating back up to 2,500 years. One of the most interesting exhibitions you should definitely see is in the Exhibition Hall on the Prehistory of Food.
Altamura Diocesan Museum Matroneum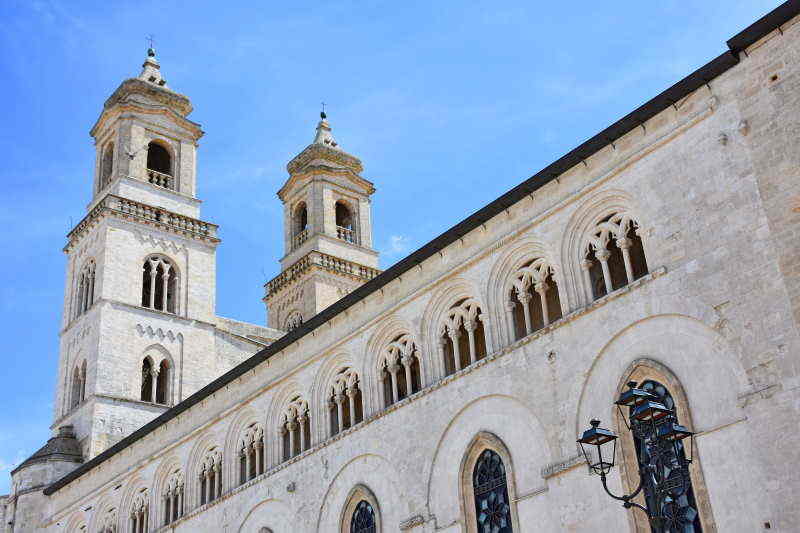 While on your tour of Altamura Cathedral, you should definitely make time for the Altamura Diocesan Museum Matroneum; you can find the entrance on the left-hand side of the cathedral's main entrance. Displayed within the museum are various objects relating to the cathedral's history, such as statues from the Middle Ages and the so-called Murat's Cloak.
Church of San Nicola dei Greci
While smaller than the cathedral, the Church of San Nicola dei Greci is still an Altamura must-see. Beautiful in its simplicity, this small church took an astonishing three centuries to fully complete. It's best-known for its 16th century portal, which has scenes from both the Old and New Testaments carved within it, while inside you'll find Baroque altars and a wood ceiling.
Altamura – What to Do - Learn about the Local Bread Traditions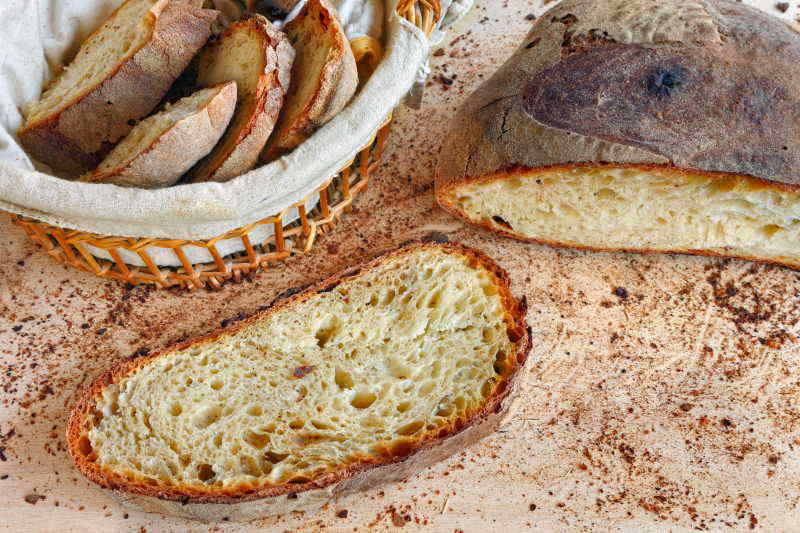 Altamura is well-known around the whole of Italy for its local bread-making traditions, so much so that it's been given the nickname the City of Bread. The town's most famous product is Pane di Altamura, a type of naturally leavened bread. Because of its status as a DOP product, the conditions for its production are strictly controlled, including the type of durum wheat used – which must all be local – and it must have a crust three millimetres thick.
You'll see these round loaves of bread in every bakery in Altamura, some of them as big as car wheels! As for how it tastes, the Latin poet Horace is credited with saying, "… but their bread is exceeding fine".