Food is a huge part of any trip to Puglia; the region is famous for its agricultural industry and its abundance of raw products, such as aubergine, tomatoes, and almonds, plus the production of pasta, cheese and wine here is surpassed by no other in the whole country. But while it is obviously enjoyable visiting all the best restaurants, street food vendors and food markets, why not take your Puglian culinary education to the next level with a cooking class?
Here at Puglialy, we offer a cooking class where you can learn all about everything that goes into making the fabulous dishes of the region as well as all about the history of this wonderful part of Puglian culture.


Puglia cooking class
What's Included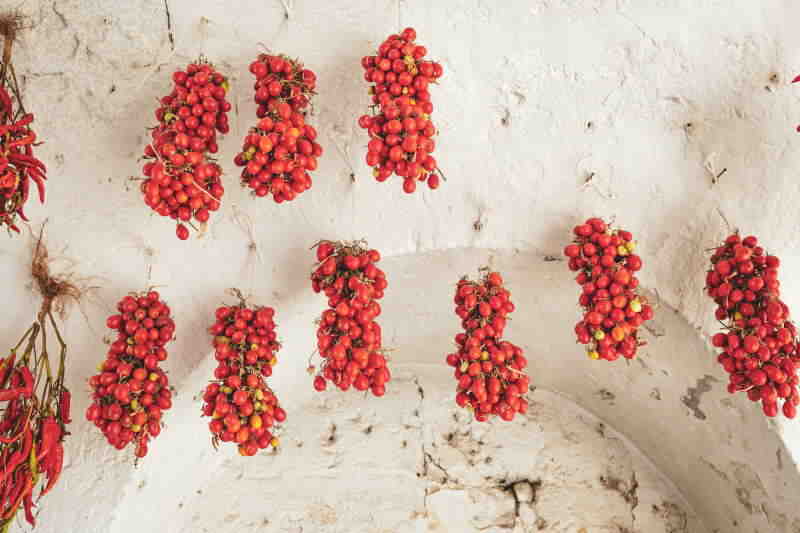 Your three-hour cooking class will take place at a traditional 16th century masseria, known in English as a farmhouse. Before your class, you'll take a tour of the masseria and learn about its history and architecture. You'll then head into the cooking area to learn recipes according to techniques from the past and inspired by the raw products of the current season.
Once you have completed your cooking, you'll be joined by a professional sommelier who will choose the best wine to be paired with the dishes you've made. You'll finish off your day with a superb meal in the masseria restaurant.
What You'll Learn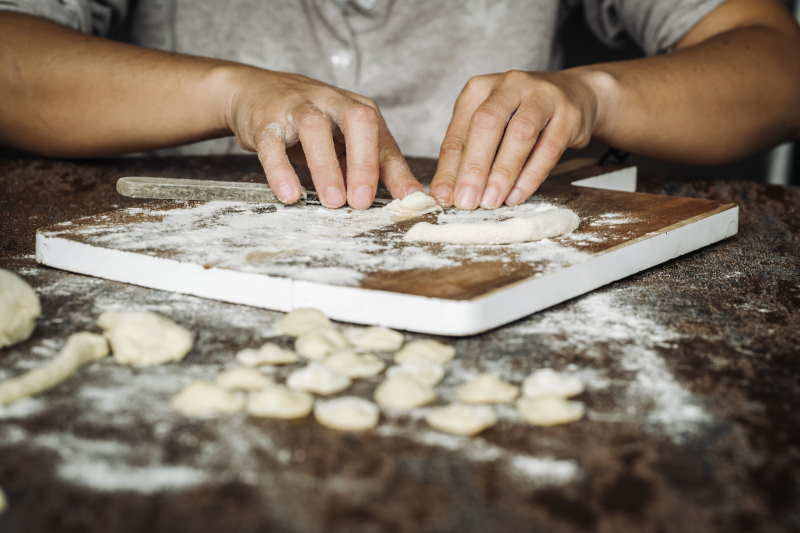 Of course, the most important part of any cooking class is what you'll learn to make. During this cooking class, you'll learn how to make four quintessential Puglian dishes which will definitely impress your friends and family once you get back home.
Focaccia Pugliese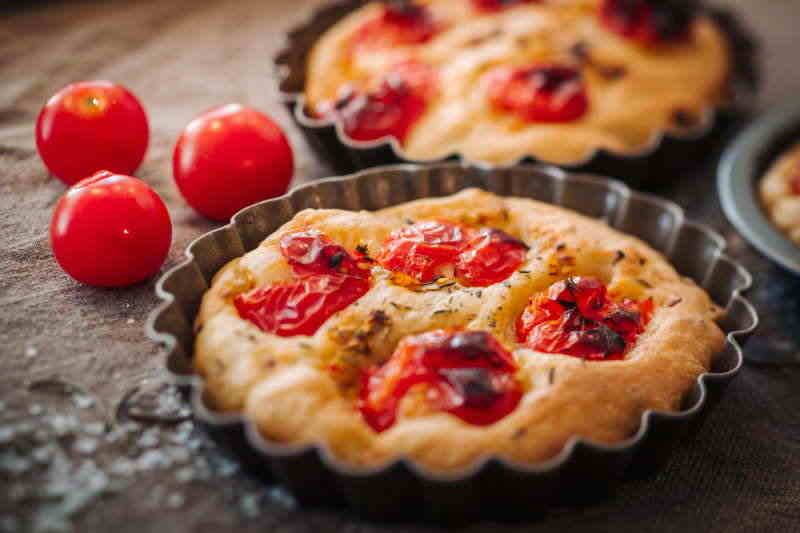 A product that you'll find in every single bakery, focaccia pugliese differs from other focaccia in that it incorporates a boiled potato into the dough and then is topped with cherry tomatoes, oregano and extra virgin olive oil. Focaccia pugliese is one of the most popular street foods in the region, so it's hardly surprising that you should learn this during your cooking class.
Orecchiette Pasta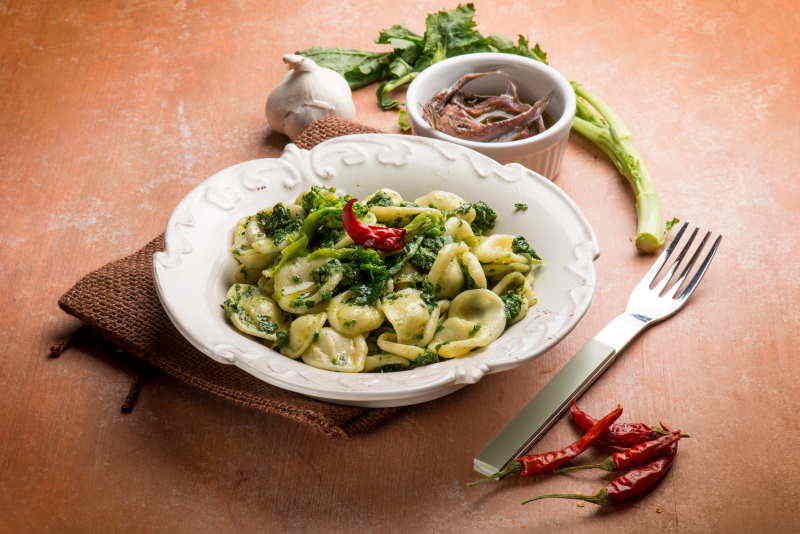 A typical Puglian pasta, orecchiette has been hand-made by Pugliese people for many centuries, and now it's your turn to have a go! These simple, dimpled noodles are thought to resemble little ears – hence the name, which is a direct translation. Like most pastas, it's an incredibly versatile food, often paired with broccoli, tomato sauce, meatballs, or just a sprinkling of ricotta cheese and basil; it all depends on which part of the year you're making this popular dish.
Aubergine Parmigiana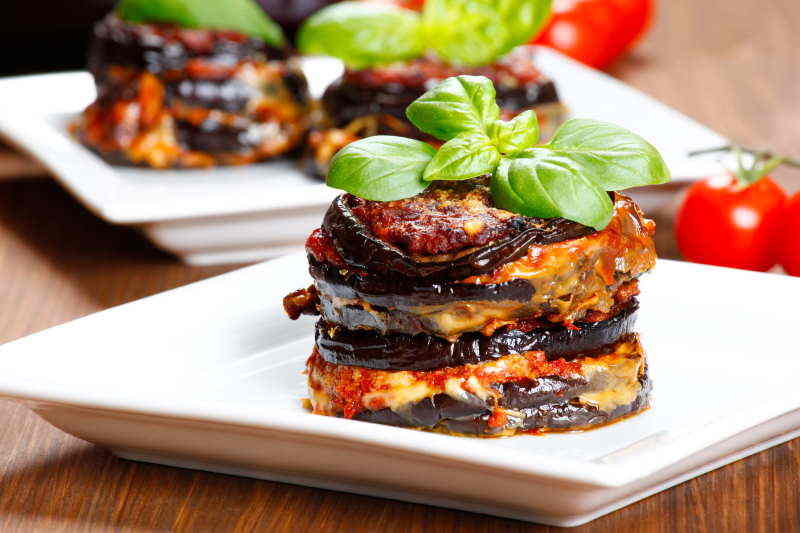 This wonderful dish, touted as the perfect vegetarian equivalent of lasagne, has long been a favourite of Pugliese people. The dish consists of three or more layers of exquisite flavours, including creamy mozzarella, freshly-made tomato sauce and tasty aubergines, which all fuse together to make a mouthwatering meal.
Pastry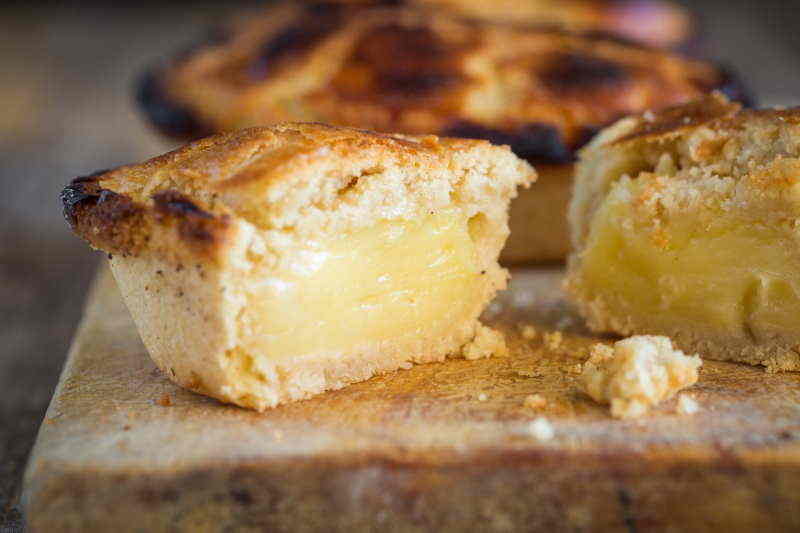 Bocconotto – or pasticciotto – is a typical pastry in the south of Italy and one which you can find in every single bakery. The fillings of these sweet pastry favourites change depending on where you are in the country, but in Puglia you'll often find them filled with pastry cream or quince jam. They certainly make the perfect treat at the end of a meal.
When you take this wonderful cooking class as part of your Puglia tour, you won't just be learning how to cook some of the region's best-loved dishes, but you'll also get the chance to learn more about the culinary culture of Puglia, how it has evolved over the centuries, and – most important of all – how to create these wonderful dishes. It definitely is a wonderful addition to any Puglia vacation.