While doing this tour we suggest to base yourselves in the very heart of Puglia, that is Ostuni or Monopoli. They are both beautiful quaint towns, very centrally located and very authentic. By staying there, besides enjoying the unique atmosphere of these places, you will save a lot of driving hours while joining our trips around the region. In alternative we can plan 2 different stays in different places of the region switching hotel every two or three days.
This is an example itinerary for a walking tour of Puglia. We can design the tour based on your personal preferences, dates, days and requests. You can for example combine the tour with food experiences or other activities. On your arrival day your private driver will pick you up at the airport of Bari or Brindisi, at the harbour or at your previous hotel and drive you directly to your next hotel in Puglia
If you have less days at your disposal or you are willing to enjoy longer day tours with more to see and leisure time, we can adapt the itinerary so that it suits you best.
DAY 1: VISIT OF MATERA AND HIKING TOUR IN THE PARCO DELLA MURGIA MATERANA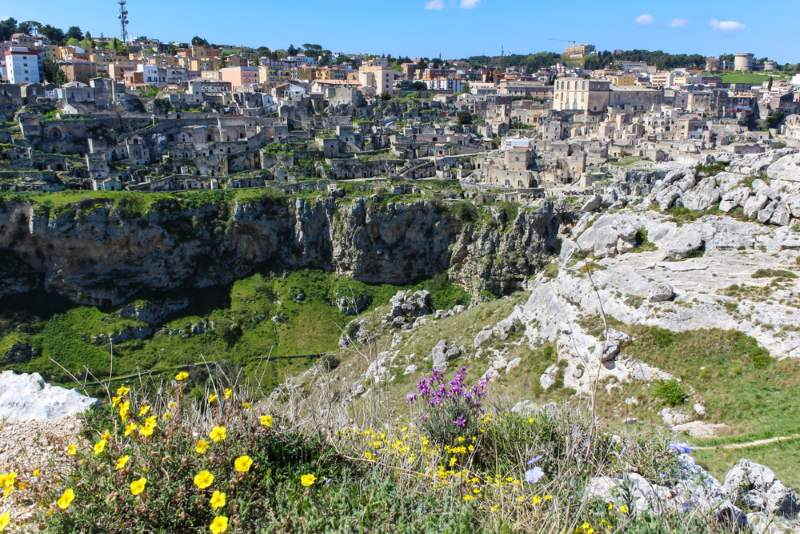 Day itinerary:
Pick up at your hotel
Meet your private driver and guide
Guided walking tour of Matera and hiking in the Murgia Materana Park
Matera and Murgia Materana Park
A UNESCO site since 1993 and 2019 European Capital of Culture, Matera is one of the oldest towns in the world, having been continuously inhabited for about 7,000 years. Its landscape is so amazing it has been used as the setting of a number of films, including Mel Gibson's The Passion of the Christ. The town is particularly famous for its "sassi", cave homes carved out of the rock, and its impressive cave churches with beautiful frescos.
Matera is the perfect jumping off point for your walking tour of the Parco della Murgia Materana. Man has inhabited this area since Prehistoric times and you will discover plenty of examples of humankind's history on our walking tour here. Scattered among the rocky landscape are a number of rock churches that we will pass along our way. The park is also home to an abundance of flora and fauna to keep an eye out for, including porcupine, foxes, hedgehogs and badgers.
DAY 2: VISIT OF ALBEROBELLO AND TREKKING IN THE PUGLIAN COUNTRYSIDE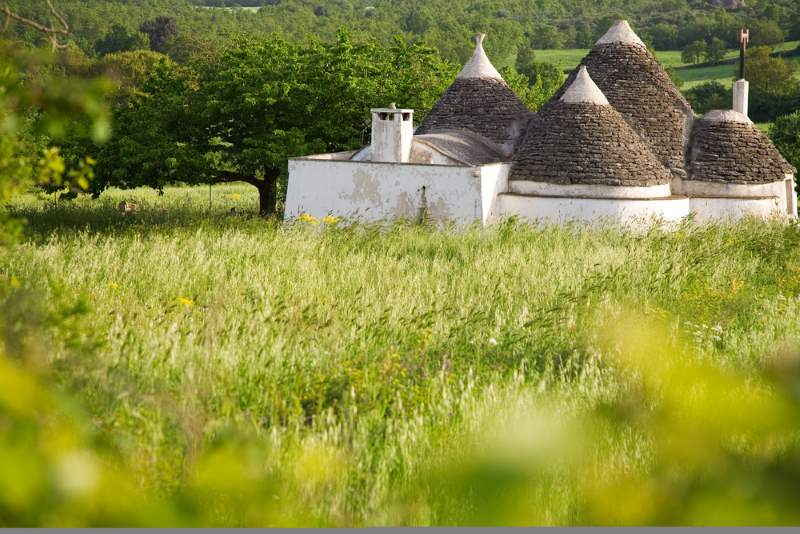 Day itinerary:
Pick up at your accommodation
Guided walking tour of Alberobello trulli
Walking tour in the puglian countryside
Drive back to your accommodation
Alberobello, the trulli town and walking in the puglian countryside
Alberobello is the location of Puglia's finest and largest concentration of trulli, a unique architectural feature of the area. Trulli are mortarless, limestone buildings with conical, domed or pyramid-shaped roofs and are built using prehistoric techniques. On our visit to Alberobello you will see splendid historical sights, such as the Basilica, the trullo church of Saint Anthony and Trullo Sovrano, a museum with traditional furnishings and objects on display.
The afternoon will see us trekking in the Itria Valley in the Puglian countryside. The Itria Valley is not your typical valley but rather an enclosed depression running through Locorotondo, Cisternino and Martina Franca which is responsible for the Castellana Grotto, a three-kilometre long series of beautiful caves under the north-eastern side of the valley. The area is richly fertile and on our walking tour we will explore wooded slopes, olive groves and vineyards.
DAY 3: VISIT OF POLIGNANO A MARE AND BIKE TOUR IN THE PARCO DELLE DUNE COSTIERE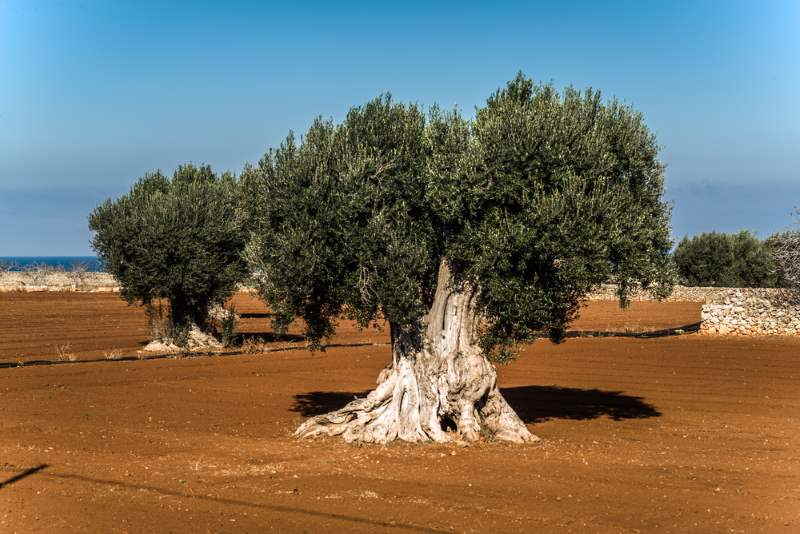 Day itinerary:
Pick up at your accommodation
Guided tour of Polignano
bike tour in the natural park
Drive back to your accommodation
Biking tour along the coastal park and visit of Polignano
An unrivalled coastal gem, Polignano a Mare sits upon a limestone cliff overlooking the pristine waters of the Adriatic. It is full of narrow, winding streets full of old buildings which reveal the long history of the town, including traces of Byzantine, Arab and Norman influence. There are a number of sights to see, such as the Arco della Porta, the original entrance to the town, the 13th-century Mother Church and the four watchtowers, build to guard the ancient town.
But Polignano a Mare's main draw is its stunning, rugged coastline, with its hidden coves and sandy beaches. The afternoon is our time to take a bike tour in the gorgeous Parco delle Dune Costiere. We will cycle through ancient olive groves, pastures and arable land, and pass historical farmhouses and dolmens. It is also a great chance to spot some of the local wildlife, especially birds such as falcons, skylarks and quail.
DAY 4: VISIT OF OSTUNI AND HIKING IN THE MURGIA NATURAL AREA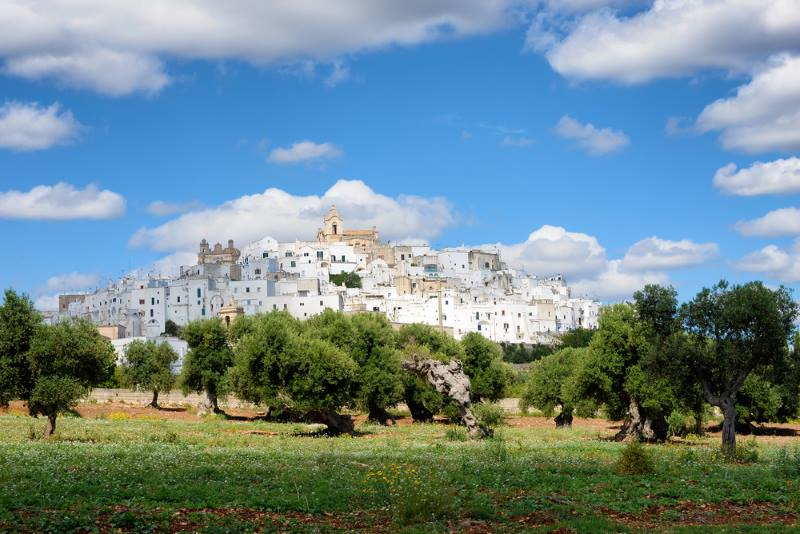 Day itinerary:
Pick up at your accommodation
Drive to Murgia natural area
Guided walking tour of Ostuni and leisure time
Drive back to your accommodation
Ostuni and hiking in the Murgia natural area
Known as the white city, Ostuni is a beautiful and lively town. Situated on three hills, you will see Ostuni way before you actually arrive as it rises above the swathes of olive trees that surround it. On arriving in the town, you will get to explore its labyrinthine heart, with its zig-zag of alleyways, arches and stairways. At the very top of the town you will find the Ostuni Cathedral, a gorgeous example of 15th-century Gothic architecture which is just as spectacular inside as it is out. We will then hike in the Murgia National Park.
The park gives an interesting insight into the agro-pastoral development of the area. You will pass many fortified farms as well as additional structures to go with them, such as sheep enclosures, wells, cisterns and water troughs. Going even further back, there is evidence of Palaeolithic caves and villages dating back to Neolithic, Bronze and Iron Ages, all confirming that shepherds and herdsmen were present in the area. This walking tour is a wonderful combination of history and natural beauty.
DAY 5: HIKING TOUR IN TORRE GUACETO AND VISIT OF AN OLIVE FARM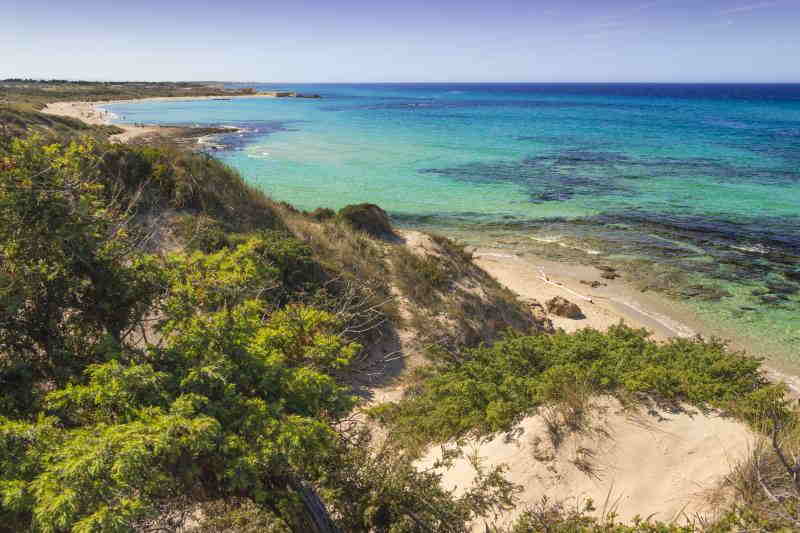 Day itinerary:
Pick up at your accommodation
Drive to Torre Guaceto and walking
Visit of an olive oil farm and olive oil tasting
Drive back to your accommodation
Torre Guaceto marine reserve and olive oil farm
Torre Guaceto is a beautiful reserve combining three types of natural landscape: coast, Mediterranean scrub and wetland. You will find no buildings here, making it a great respite from the sightseeing you will have been doing. The focal point of the reserve is the Aragonese observation tower, which dates back to the turn of the 15th and 16th centuries.
All around it are sand dunes, swamps and lagoons, making it a great place to spot a plethora of species, from amphibians and turtles to birds and insects. Every season of the year is ideal for hiking and as we stroll this wonderful area, we will pass rugged coves, sandy beaches and natural flora. Olive oil is one of the delicacies of the Puglia region and our walking tours give you the opportunity to visit one of the many olive farms where it is produced.
Torre Guaceto is an important player in the production of Oro del Parco, extra virgin olive oil from organic olive groves in the area. On this part of the tour you will learn the history of olive growing, how it is made and get the chance to purchase some of this delicious product. Walking tours Puglia, Italy are a great way to discover this lovely region. From the historic towns to the backroads of Puglia, if you join us, you will have experiences you will remember forever.